Many first-time authors agonize over when to write a book. There's no single answer to this question, but there are some factors you should consider before putting pen to paper (or fingers to keyboard).
This comprehensive guide will walk you through the process of planning and forming your thought process for your book. So whether you're ready to take the plunge or just contemplating it, read on for advice on how to write a book that's right for you.
Estimated reading time: 4 minutes
What are the benefits of writing a book?
In the business world, writing a book is a big deal. When you're an author, people are likelier to listen to what you have to say and take you seriously. This shows you have authority and credibility in your industry.
A book is a powerful tool that can help you in many ways. A book you've written can help teach new information, help others to understand complex topics better and provide a new perspective on the world.
Producing a book can also be a great source of inspiration, motivating you to pursue your goals. This is especially true if you share your story and how you overcame adversity to achieve success.
Can anyone write a book?
Writing a book is not as simple as many people think. It requires a great deal of time, effort, and dedication. In addition, it is essential to clearly understand the book's genre, audience, and purpose.
While it is certainly possible for anyone to write a book, not everyone has the necessary skills and knowledge to produce a high-quality finished product. For these reasons, it is advisable to seek professional help when writing a book.
Many experienced and skilled writers can provide guidance and assistance throughout the process, ensuring that the finished product is of the highest quality.
When is the right time to write a book?
While this question pops up frequently, the best time to write a book depends on many factors. This includes your goals, your schedule, and your writing style.
However, to put it simply, the best time to write your book is when you're most prepared. This means that you should have a clear idea of what you want to achieve and a solid plan for how to go about writing it.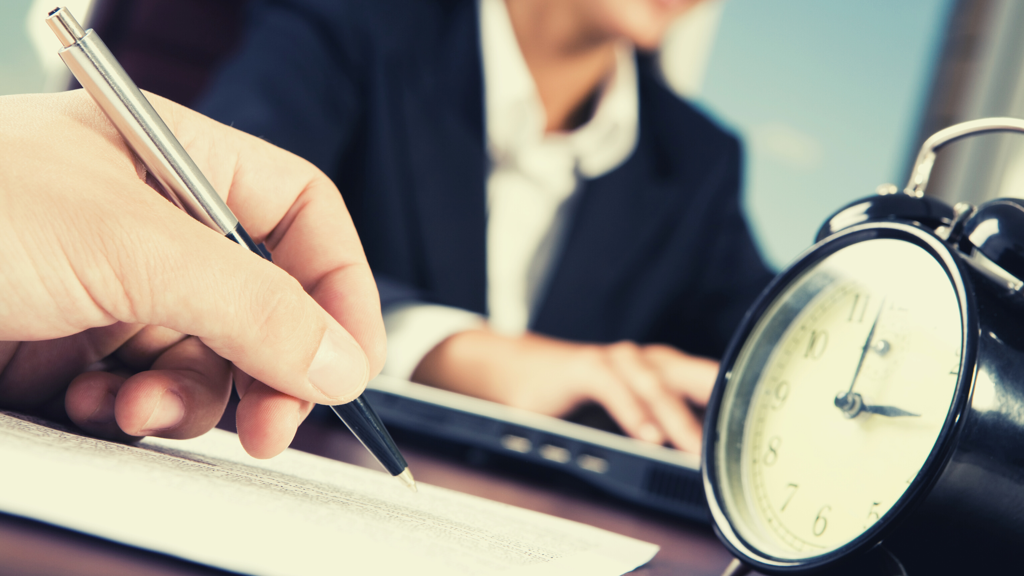 This is especially when you are running a business. It could take over two to three years since you started in the industry and learned many things before you could write anything about it to share with the world.
Some people prefer to plan and outline their book before they start writing, while others prefer to jump right in and start writing without any prior planning. The latter can be risky, though, because you want to ensure you have a clear idea of what you're writing before you start.
Knowing that you have enough knowledge and expertise in a particular subject area gives confidence in your ability to write engaging and informative content. This is also a good sign that you're ready to start writing your book.
What you need to do right before you start a book
Any good book starts with careful planning and preparation. Before you start writing, there are a few things you need to do to set yourself up for success.
First, you must choose a topic or genre you are knowledgeable about. Find your target audience and research what topics you want to cover to make it easier. It gives you a solid foundation on which to build your book on and makes the writing process much more convenient.
Once you have all the information, you need to sit down and outline your book. It's always important to outline your book to keep track of your progress and ensure it flows smoothly.
And finally, once you have a clear outline, it's time to start writing! You can write linearly or jump around from chapter to chapter, depending on your preferences. Keep track of your progress, so you don't get lost along the way.
If you stick to a regular schedule, you will likely finish your book promptly. If you want to set a clear schedule on when to start and finish your book, maximize your time to write and minimize distractions, and clearly understand your book's genre, audience, and purpose.
Conclusion
If you are on the fence about writing a book for your business, we hope that this article has helped sway you in the affirmative.
Writing a book is an excellent way to position yourself as an expert in your field and increase sales of your products or services. The process of writing a book can be daunting, but our team at bestsellingbook.com is here to help.
We have extensive experience helping businesses from all industries write, publish, and market their books. So don't hesitate to reach out – we would be happy to assist you on your journey towards bestselling status!