Did you know you can optimize SEO for your book?
Books are one of the most popular topics people search for online. And if you optimize your book's SEO, you can increase your website's traffic and improve your ranking in search results.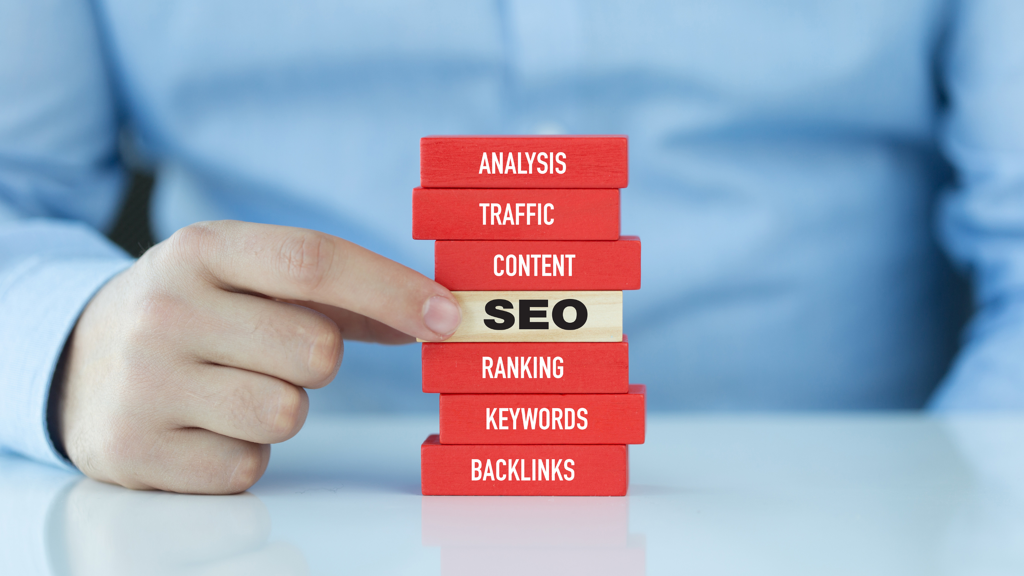 Read on if you want to know how to use SEO for your book to reach different audiences.
Estimated reading time: 6 minutes
What Is SEO?
Search Engine Optimization (SEO) is optimizing a website for Google search to earn higher web traffic levels and improve the site's visibility. SEO includes on-page optimization, off-page optimization, and technical SEO.
On-page optimization refers to the content and structure of a website, as well as optimizing individual web pages for specific keywords. On the other hand, off-page optimization refers to link building and social media engagement that help improve a website's authority.
Technical SEO refers to optimizing a website's infrastructure and codebase to ensure that it can be easily crawled and indexed by search engines. By performing all three types of SEO, businesses can improve their chances of ranking high in Google search results and earning more organic web traffic.
Why Use SEO For Your Book?
The digital world is constantly changing, and people always look for new ways to discover books. If you want your book to be found by as many people as possible, you must ensure it's optimized for SEO.
If you're an author, you know how important it is to get your book into the hands of many readers as possible. When potential readers search for terms related to your book's subject matter, you want your book to appear as high up in the search results.
That's where SEO comes in.
Optimizing your book's title, description, and keywords for search engines can help ensure that your book appears prominently in search results, making it more likely to be seen and purchased by readers.
Like SEO for business, using so for your book can help you reach new audiences and market it to people interested in its subject matter. Think of it as an excellent means of promoting your book that doesn't cost you anything except time.
In today's competitive publishing landscape, investing in SEO can give your book the boost it needs to reach a wider audience.
SEO is important for books because it helps you reach different audiences. You can make it easier for people to find your book when they search for keywords related to your book's topic.
And since SEO is a long-term marketing strategy, it can help you continue to reach new readers for years to come.
How To Use SEO For Your Book
There are many ways to use SEO for your book. Here are some tips:
1. Use keyword-specific titles and descriptions
When you create your book's title and description, include keywords that are related to your book and what potential readers are likely to search for.
Avoid generic keywords and instead focus on specific, niche keywords that will help your book stand out in search results. If you want to specify an author name or other information in the title, use commas to separate the keyword from the rest of the title
But be sure to use keywords sparingly – too many can make your book seem spammy and hurt your ranking in search results.
2. Optimize your book's website
Your book's website is another important place to use keywords. Include keywords in your book's website title, header tags, and throughout the content on your site.
If you have an author's website, you can also include a link to your book's website in your author bio. This will help boost traffic to your book's site.
Just like for businesses, specific domains can also help with book ranking. Getting a domain that matches your book's title will help your book rank higher in search results.
Eager readers nowadays are also using mobile to discover books. Google penalizes sites that aren't mobile-friendly, which is essential for keeping your book's website visible in search results.
3. Build backlinks
One way to improve your book's ranking in search results is to build backlinks. A backlink is a link from another website to your book's website.
The more high-quality backlinks you have, the higher your book will rank in search results. There are many ways to build backlinks, such as guest blogging, submitting to directories, and conducting interviews.
Reach out to websites and blogs that are relevant to your book's topic and offer to write a guest post or be interviewed. Many sites will be happy to link back to your book's website in return
4. Use SEO for your book by promoting it on social media
Social media is a great way to reach new readers and promote your book. When you post about your book on social media, include relevant keywords so that people who see your posts can find your book more easily.
The best way to use social media for your book is to create shareable content, such as blog posts, infographics, and images. Then, post links to this content on social media sites like Twitter, Facebook, and Pinterest.
5. Get book reviews for your book by collaborating with book influencers
One way to get your book in front of potential readers is to collaborate with book influencers. These are people who have a large following on social media or their website and can help promote your book to their audience.
Using SEO, you can search relevant keywords on social media and on platforms like Youtube to find influencers and reviewers versed in your book's subject matter in their work. This is also an excellent opportunity for your works to be recognized by their audience.
You can reach out to book influencers and offer them a free copy of your book in exchange for an honest review. Be sure to include a link to your book's website in the review so people can easily find and purchase your book.
6. Advertise your book on Amazon
If you sell your book on Amazon, you can use Amazon's Advertising platform to promote your book to potential readers.
With Amazon Advertising, you can create ad campaigns that target potential readers who are likely to be interested in your book.
You can set your budget for your ad campaign and only pay when someone clicks on your ad. Amazon Advertising is a great way to reach new readers and boost sales of your book.
Conclusion
If you are an author with a book that you would like to see rank higher in search engine results pages (SERPs), or if you're looking for ways to increase traffic to your website, then SEO is something you should consider.
The good news is that SEO is not as complicated as it may seem at first glance – and our team of experts at bestsellingbook.com can help make the process easier for you.
We offer various services to help authors achieve their desired level of success online. So don't hesitate to reach out – we would be happy to assist you on your journey towards bestselling status.